Originally posted at Smooth Sale
IMAGINE
There is a lot of good happening in the world, and a lot of not so good happening.  Imagine a community of people in poverty, ill, with no schools, playgrounds, and no clean water.  Imagine crowded prisons overflowing with young men, women, boys, and girls who are suffering and receiving no rehabilitation, then being released, committing a crime, and going back to prison.
Imagine a community barely surviving with hundreds of people not knowing what to do.  The list goes on.  These are sad situations that affect each one of us, and our brothers, sisters, parents, friends, and co-workers.
POSSIBILITY
Now imagine being a part of a global movement bigger than you know yourself to be that affects positive change.  Imagine reading about a previously impoverished community is now thriving.  Imagine being in your car listening the radio and the newscaster is talking about the steady climbing rate of good health in developing countries because they now have clean water!  This makes you happy.
Imagine you are smiling because you just had a conversation with a friend who is talking about prisons that are closing because they don't have enough people to keep them open!  You know that YOU were a part of a group of people that collaborated to reduce recidivism.   And YOU helped to make it happen!
As you continue to drive to your destination, you see children playing safely at a local park  with police officers close by.   This touches your heart because, at a recent conference, you had given your input to someone about keeping children safe, while you were focused on another project.  You had helped to make it happen!
TOGETHER
At this conference, you knew that together we were weaving a tapestry, if you will, of talents, ideas, and skills with others who had or started projects and TOGETHER we were making  global changes for a better world!
YOU were a part of it, and you changed the lives of hundreds of people by being the person you are, with your innate gifts and talents.   You were about making positive changes so that lives changed for the betterment of ALL people.   AND YOU DID! YOU DID THAT!
Imagination is a powerful thing.  Make your imagination for a better world and make a bigger impact by attending the Global Impact Conference at the Fairmont Hotel in San Francisco August 18-19, 2016.
POSITIVE CHANGE
Help us to change the lives of others as we collaborate, weaving a tapestry of positive changes to make a BIGGER impact in the world.  Some of the projects that will be represented include stopping human trafficking and domestic violence, putting clean water in developing countries, empowering women, at risk children, and the homeless, reducing recidivism, and more.  We want to collaborate with you.  The world needs your talents, gifts, and skills.  The place to contribute them is at the Global Impact Conference August 18-19, 2016.

PWIC Leadership

Sales Tips:
Establish the biggest and best vision Imaginable
Create A Remarkable Team
Research those who have gone before you
Improve upon your original idea
Qualify and Match a team to deliver a robust program
Educate and train everyone you meet
Continue to self educate
Connect with like minded leaders
Collectively move forward and reset your grandest vision
Celebrate achievements as progress is made
These suggestions will help lead you to the Smooth Sale!  

For Business Consultation and Conference Speaking 
Schedule an Appointment to Learn More:  elinor@smoothsale.net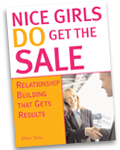 Sponsored By