originally posted at SmoothSale
Valeri Bocage
CEO Powerful Women International Connections
As any entrepreneur knows, it takes hard work, perseverance, tenacity, all-nighters, and more to make a business or project successful.  And sometimes it fails even with all of the hard work! If you are an entrepreneur, you know that you may have had to sacrifice things that you enjoy or even love in order to be "successful." Those "things" might be movies, books, a hobby, and, more importantly, spending precious time with the people you love (your spouse, children, grandchildren, parents, family, and friends).
At PWIC, life balance is one of our five highest values. Why? Because when we are rested, happy, healthy, and enjoying life, we are less stressed and more connected to each other, great ideas, and solutions! My team and I make sure we do things that we enjoy and put family first.
By making life balance a priority, we come together with ease to impact the lives of women making a difference in the world. At the same time, we are able to enjoy each other while we are working on either PWIC' or our members' projects to affect positive changes in the world!
Alice's Story
Alice Davidchack
By the time I reached my late thirties, I thought I'd achieved a fair bit: house and family, successful career in local government managing multi-million pound programs, and a long array of letters after my name. But something was missing. After many years of trying to find my path, I finally decided that what I wanted was freedom. Having helped numerous businesses to succeed, I thought it shouldn't be hard to set up and run my own accountancy firm. Should it?
After three years of hard graft, I have to take my hat off to every woman entrepreneur who has 'made it.' Becoming a master of all trades and being able to balance multiple demands is a difficult skill to master, even for the most organized of us. Coping with the volume of work, being able to attend to your business' every need while also maintaining an eagle-eye strategic view – while still remaining a good wife and mother – tends to cultivate a degree of strength and resilience not usually required in other walks of life.
What has made it even more challenging was that, for me, the meaning of freedom also included the ability to pursue my dream of owning a horse and learning dressage. Enter early mornings, hard physical labor, and constant demands for cash (which, in the early days, was scarce). But, with all that, enter the little girl who finally pursues what her heart desired all her life. Enter tears of happiness and a constant feeling of wonder. Riding horses gave me my life balance and peace.
Alice Living Her Passion
Alice works with many women owned businesses and non-profits that are making a difference in the lives of others.
Are you making a difference in the world or are you someone who wants to change the world in some way? Join usAugust 18-19, 2016 in San Francisco, CA as we come together to make a bigger impact in society.   Attend in person or by joining our live stream. For more information or to register, visit Global Impact Conference.
The world needs your talents, gifts, and skills.  The place to contribute them is at the Global Impact Conference

Sales Tips:
Live your legacy
Follow your passion
Work for the greater good
Enhance the lives of your clientele
Savor precious time with family
Collaborate with other leaders
Always work toward your vision
Empower others as you move forward
Celebrate victories
Teach as you learn
These suggestions will help lead you to the Smooth Sale!  

For Business Consultation and Conference Speaking 
Schedule an Appointment to Learn More:  elinor@smoothsale.net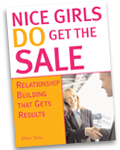 Sponsored By