Originally posted at Smooth Sale
Valeri Bocage
CEO Powerful Women International Connections
Valeri's Story
So often we put our dreams and desires on the back burner. We focus on everyday tasks known as the have-to-do list. We tell ourselves that someday we will move forward with what calls to our heart.
The day finally comes for our dream project to be in the spotlight. Enthusiasm rises high. But suddenly, out of left field, a life crisis occurs that stops our progress.  Without much thought, our dream project is once again on the back-burner.
The Test
Did you know that when you begin something new of a burning desire, everything and it's mama will try to stop you? It is life's way of testing whether or not you are ready. The test is to see how badly you want it and how hard you are willing to work for it. You may need to rearrange activities to see your ultimate vision come to life. If you can still manage your new project and deal with the unexpected roadblocks, then you have proven that you can live the life that you desire.
The moment you recognize that it is time for something new, just jump in.  Sure, the unwanted drama will pop up unexpectedly, but there is a benefit to be had. As you professionally deal with these interruptions to get back to your desired project, leadership skills build. The perseverance makes the extra work worthwhile.Transformation is one small example of roadblocks being a gift in disguise.  The new stature prepares you for your next leap in your career.
Our New Member and Leader
Recently one of our members decided to model the above. Initially, we asked her to be the PWIC City President for Houston. After listening to her and her commitment to empowering women, we asked her to take on the entire state. Kimberly Whigham jumped in with both feet to become the Powerful Women International Connections (PWIC) State President of Texas!  Kimberly fits all the criteria of a woman fit to lead not just one city of female leaders, but several. Kimberly has shared with us all of the exciting developments that are already developing in just the short timespan since she agreed to become our PWIC State President of Texas.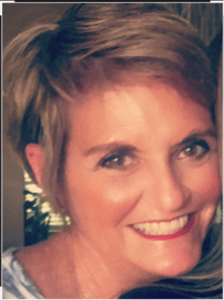 Kimberly Whigham
Welcome our new State Texas President of PWIC!
Enthusiasm Leads
Kimberly was excited to take on the challenge of helping PWIC make a Bigger Impact in the world with humanitarian causes. Upon being asked why she volunteered to take on this enormous project, we were ecstatic to hear her answer:
"I love that PWIC is a humanitarian organization. The entire membership finds the time both professionally and personally in their heart to give their best to support others. It is motivating to work with people of such a giving nature, and I look forward to working with and becoming familiar with everyone."
Kimberly brings over 20 years of experience across the Hospitality and Corporate Travel Management Industry.  Her experience includes working in all facets of the travel, hospitality and sales industries.  Prior to joining GlobauxSource, Kimberly was the Sales & Marketing Representative for the City of Temple Convention & Visitors Bureau.  She initiated bookings for her organization from companies throughout the United States.
Kimberly remains active in her local community where she continues to mentor young ladies.  Being a civic leader and mentor is an important part of who she is, which is why she coached Volleyball; coached Golf and sponsors RCIA students as requested.  She is a firm believer that it is important to teach young ladies that you can reach your goals and dreams!  Kimberly has a passion for the hospitality industry and GlobauxSource.
Your Excitement
We would love to hear from you about your project, current vision, and future plan. When you are ready we also welcome having a conversation about how we may assist your effort. We look forward to listening to your ideas, brainstorming with you, and cheering you on along your path to great success!
What We Are About:
PWIC works to help improve lives of people around the world. We are working to connect and educate women who are making a difference in humanity on a global scale.  Our members lead projects in alignment with our mission.
Join PWIC 'Women Humanitarian Leaders Global Map to showcase how you are making a difference.  Complete our World Leader's Map (No cost to complete the short form.) to showcase how you are making a difference in the world. 
Some of our humanitarian Member Projects include:
Burn Survivors
Human Trafficking
Reducing Recidivism
Children at Risk
Empowering Developing Countries
Homelessness
Together WE can create a better world.
There are several ways you can join us in our efforts to make the world better:
Contribute to our GoFundMe site above. (Any amount helps us to assist our members.)
Mark Your Calendar and plan to attend the Global Impact Conference August 10-11, 2017
With your help, we can expand our projects, unite more women humanitarian leaders, and help them make a bigger impact. For more information about the difference our members are making, visit www.pwiconnections.com/projects.html or emails us at info@pwiconnections.com and let us know about your project or desire to make the world better. We would love to hear from you!
We Invite You!
Email us at info@pwiconnections.com OR There are also many ways you can join us in our efforts to make the world a better place. Become a member. Let us know what you are doing to change lives!
Sales Tips
Write down your year-end goal.
Add the completion date next to your year-end goal.
Commit to 4 quarterly goals that lead to the yearly goal; include set dates.
List milestones to achieve for each quarterly goal.
Maintain a daily running task list of things to be accomplished.
As tasks are complete, cross them off the list and continue to add new ones.
Establish a time safety-net, such as one evening per week, to complete tasks on time for when the unexpected occurs.
As you reach goals and milestones more quickly, reset the last quarterly goal and refine your vision for the year.
Analyze what works best to leverage and continue to build bigger and better.
Celebrate Success!